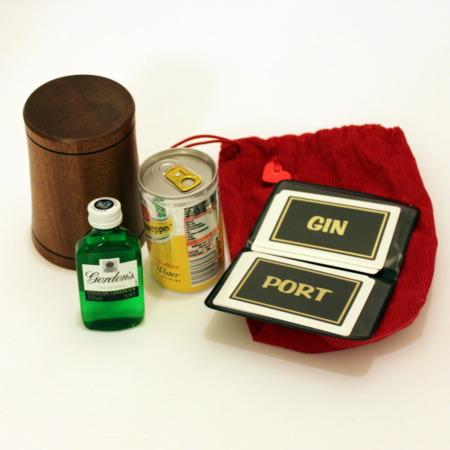 Great formal bar effect

I have had this effect for a few years and I've found it's one of my favorites. The wooden cup is well made, and looks and feels nice. The cards are okay. basically bicycle cards with stickers put on them. The spectator picks a card (force, and you can use any force you want really) and the cup is lifted and set aside to reveal a bottle of gin sitting under it. Then without going to your pocket for a load (ala cups and balls) you immediately lift the cup again to reveal a can of tonic. The method is nice and the bottle is full of gin, the can heavy/weighted and firm. Nothing flimsy. You could end with a pocket load and I've often shoved a lime in the cup when the tonic water was revealed. I recommend it for an older audience as no one under 40 I know even knows what gin and tonic is.
Click here for more information.