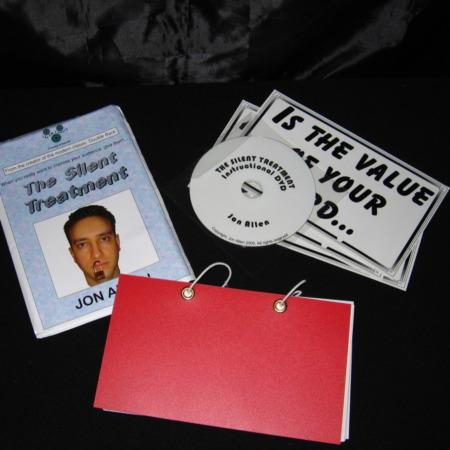 Very good effect for the right performer

This is a great opening effect. without saying a word, a spectator chooses a card from an image of many different cards, then the spectator spits out the card from his mouth!

I really liked this effect. The cards were funny and received many laughs. After a performance I've been asked to show the image of many cards again and I was able to quickly show it again to friends to prove there were many choices they could have made. This effect does require a confident performer as you have to do a bit of acting and facial expressions. It's also best used as an opener because of the card in your mouth. You could possibly shove the card in your mouth later on in your show, but it's challenging to do a silent effect after you've been performing and talking for some time. (unless your a mime )

Id recommend it to a confident experienced performer who was looking for a new, funny and unique opening effect for a close up or banquet type show for adults.
Click here for more information.