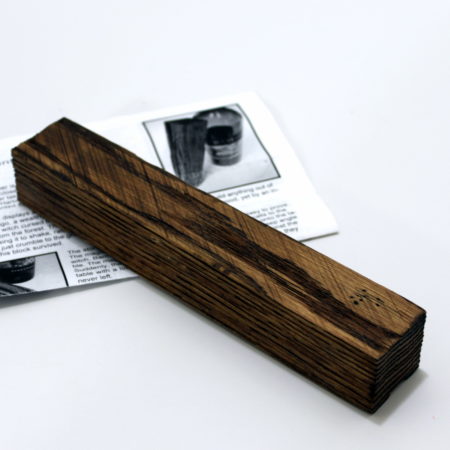 Slow to move, Was that the wind?

I was very disappointed in this product, and would not recommend it at all.

First off, I should say this looks great. It does look like an old timber, the aging and distressing is perfect. However that's about it, a great looking piece of wood.

There are two "phases" to it's movement one has you balance it on a bottle or other object and the second phase has you lean it up against an object at least as tall as it is long. The first major problem is it takes forever to move/topple. Definitely not a tv trick, this is something you have to set up, then tell a long story before it moves. Trying not to give the method away, the temperature affects it as well. if it's a cold room you could be waiting a lot longer. when it eventually toppled over It left my audiences thinking it was the wind or something knocked the table. When you balance it on top of something you have to balance it very carefully, even with practice it looks like you are just setting it up to fall over when the wind blows. Very unimpressive to the audience.

I used this in close up performances and library shows perhaps 20 times over the winter season 2013. The timber never got a good reaction and was a poor effect in my show. It would be way better if you could determine when it would fall over. Most of the time after my rehearsed story was over I had to add lib until the dang thing toppled. A few times it fell over before my story was done and once the wind actually did knock it over!
Click here for more information.