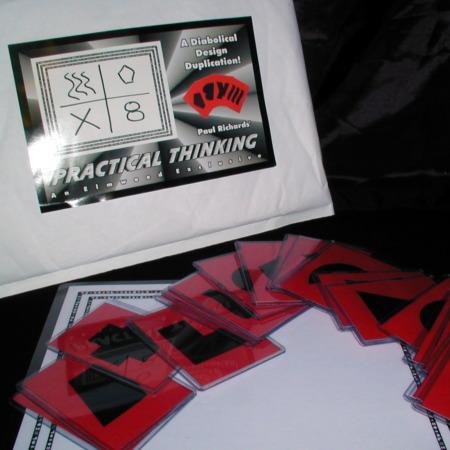 Okay, but cards awkward to handle

I've owned this for about 5 years now and have performed it a dozen times. The method is great, and it's an okay bit of mentalism. It can involve up to 4 or 5 spectators.

I found it a bit time consuming, which is neither a pro or con. It was a good "middle trick" to waste time in the middle of the show. you have to go out to the audience member and get them to pick a card, then go over to another, then another, then another. then return to the stage area and write your predictions down.

The cards are just paper cardstock put into clear plastic card protectors. This makes the stack of cards awkward to handle and shuffle. you could take them out of the card protectors, but then your just mixing large pieces of paper, which is more difficult to mix. The "whiteboard" is just a laminated piece of cardstock paper as well, but it works. I clipped mine onto a firm board so I could write the predictions down standing up.

Besides clipping the whiteboard to a firmer board another improvement would be having the images on bicycle cards. I supposed it would be easy enough to buy a blank deck and copy the images to the cards yourself.
Click here for more information.