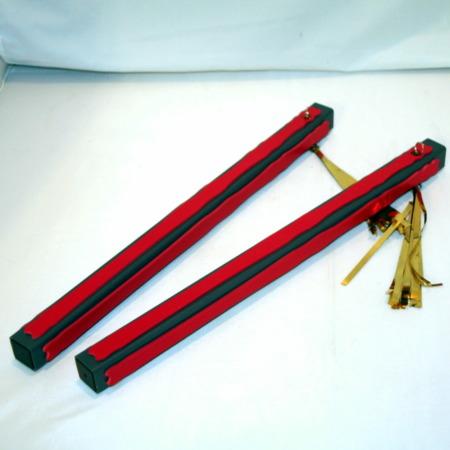 Upper Echelon Chinese Sticks

These are essentially a handmade set of sticks of the highest quality with a silky smooth, fail-safe design than insure that they will work for years.

Jay Leslie builds these one set at a time by hand and adjusts and fine-tunes every set he makes.

Unlike any other set of Chinese Sticks out there, this set is designed with a very unique 'socko finish", where the strings suddenly become 5-7 feet long (depending on when yours were made).

I say these are upper echelon sticks because they rank right up there with the Okito-Nielsen Sticks and the Gen Grant Sticks as being the best of the best.

If you can find one……buy it…….

They may no longer be made any more….



Click here for more information.