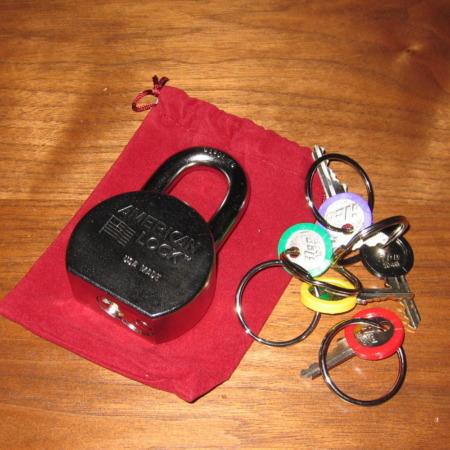 Great padlock. Quality and amazing effect

I love this lock and have performed it in every banquet show I've performed since I received it. This is a well made, heavy padlock that looks and feels great. The keys come with color collars for whatever presentation you like, however the colors can come off if you want to. With this lock the performer must open the lock, instead of the spectator. However the lock opens with a loud click and it's large enough that everyone in an average sized audience can hear and see the lock opening.

Strongly recommended
Click here for more information.