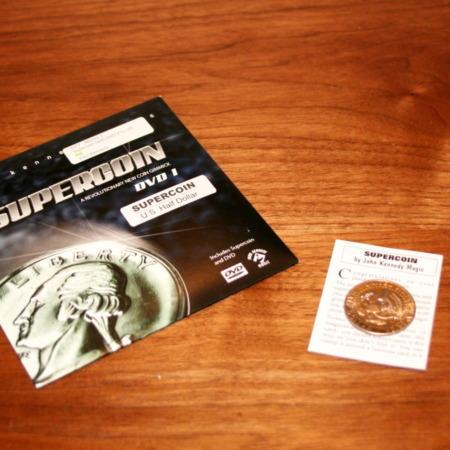 Supercoin

This is another winner from John Kennedy. This coin is available in many different versions. I found the 1/2 dollar size to be the best. So many effects can be accomplished without alot of slight of hand.

The workmanship is top notch and while the coin should not be viewed from the side the routines make this easy.

This is a far better product than the Wong coins and should not be confused with them at all.

I would suggest buying the extra dvd as there are many great routines that are not on the included dvd.

Coin magicians will love this product and will come up with many different productions and vanishes.

A+ and highly reccomended
Click here for more information.