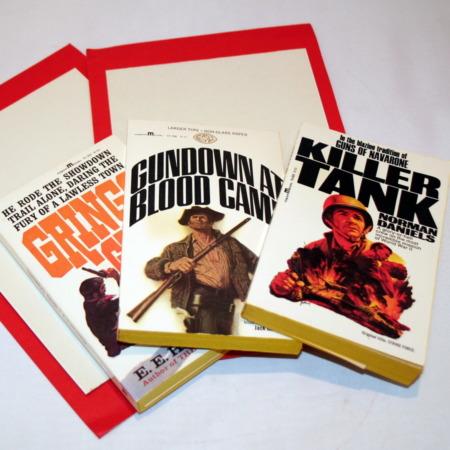 Amazing Magic!

You might have seen this on the last $link(3410,set of DVD's) from Richard Osterlind – the impact on the audience is amazing! The effect is as follows: three different books are shown and one is freely chosen (no force). The magicain flips through the book and asks the spectator to stop where they want. The page that is stopped at is looked at by the spectator and the page number is noted. The spectator keeps hold of the book. The magician shows two pieces of laminated cardboard and writes the name of the book on one side and the page number on the other and sandwiches the two pieces of card together. Then a magical gesture follows. The spectator is asked to look for their page in the book and they turn to the page and find that the page has been ripped out! It has been in their hands all along! The two pieces of card are separated and there between them is the ripped out page and it matches perfectly!

This is a truly stunning effect. The props are a bit on the cheap side, but they do not detract from the magic at all. This is an effect you will surely perform!
Click here for more information.