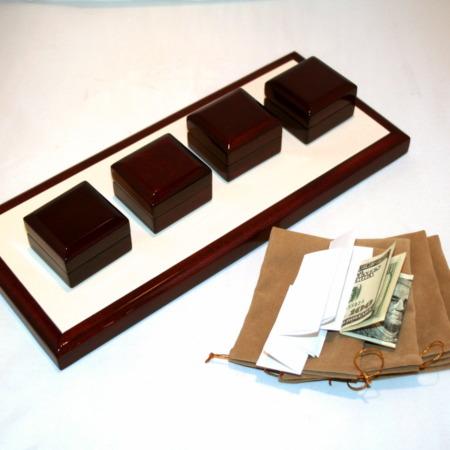 More Beautiful Magic Than You Can Handle!

Here we have another incredible piece of furniture quality magic from those amazing guys over at Magic Wagon. The props are flawless and whilst the method is not new, everything is dressed up so well that the secret is impossible to spot.

What is particularly nice about this outfit is that you can use it to divine many types of object because anything that fits in the neat little ring boxes can be used. You can divine which one contains the $100 (or whatever) without even touching the bags or the boxes. You can even be out of the room when the boxes are placed in the bags and moved around.

Elegant, Foolproof, Instant Reset, and Amazing!
Click here for more information.