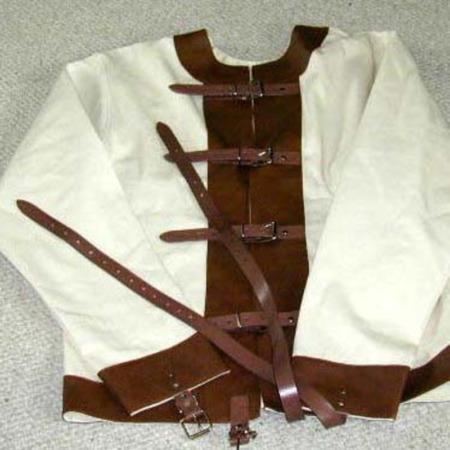 Please don't go!

When I first received this jacket I asked my wife to strap it on. Then I got paranoid that she was going to leave me and go shopping whilst I was still locked in!

Very realistic, very examinable, and you can still escape with little practice.

The skill in this effect, like so many others, is selling it to the audience. But this is an easy sell!
Click here for more information.