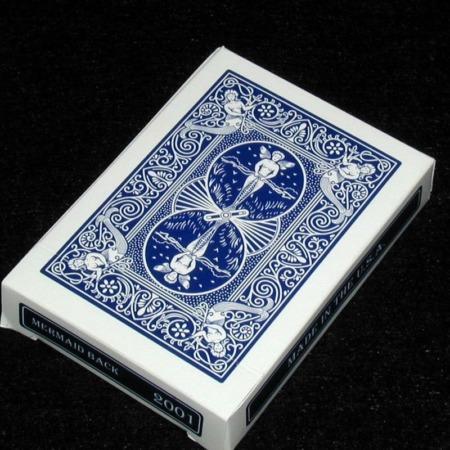 Wow – this is an incredible deck!

$100 buys you this sweet deck from Bruce Bernstein. Seems expensive, but when you see the workmanship and the effect you'll know why it costs so much. The basic effect is that 3 cards are chosen very cleanly with the cards in the spectator's hands – and the magician can predict all three! Each card is different, and they don't even have to take the cards out of the deck. Just peek at one!

Marvellous!
Click here for more information.