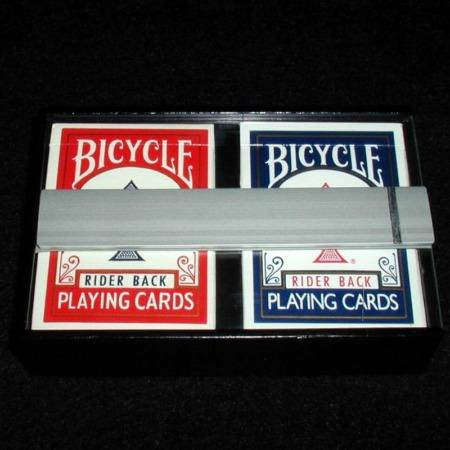 Great Surprise, Nice props!

This is a great little effect, that really surprises the audience! Its a remake of an old Anverdi idea. A card is freely chosen with no force. The cards are shuffled and the spectator is asked to place cards one at a time into the box. As they do this the lid of the box suddenly closes all on its own.

The card in their hand is their card! No force, no switches, they handle the deck as they place the cards into the box and the cards are all different.

Thanks to $link(http://cardsbymartin.com,Neil Lester) for getting me a much more realistic gimmick than originally came with this effect.
Click here for more information.