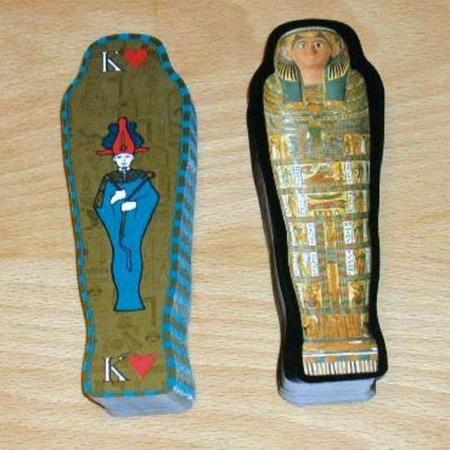 Not a trick but nicely themed cards.

For all those Alan Warner effects where you need a special Egypt Theme!

Just a normal pack of cards in the shape of a mummy! Nicely made, even if they are a bit difficult to manipulate due to their shape!
Click here for more information.