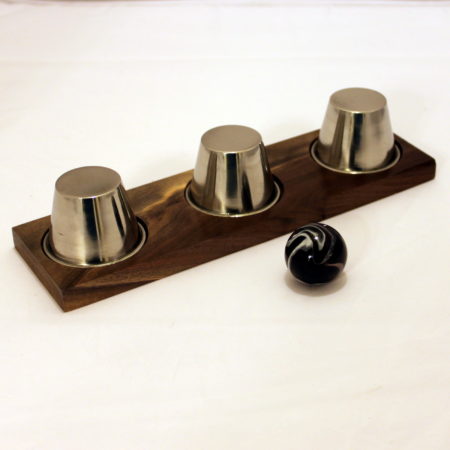 Clever idea and great value too!

Here we have another fine item from Louis Gaynor released by one of the last remaining dealers catering to the Magic Collector: Joe Stevens. I don't know how Joe puts these out so cheap – $45 is almost what you pay for a packet trick these days – in fact I just paid $81 for two ungimmicked decks!

What a neat idea and great looking prop this is. No matter how hard they try you can always find where the ball is hidden. And what's more no electronics, magnets or threads. In fact no set-up of any kind and it's always ready to roll.

Highly recommended for Performers and Collectors everywhere!


Click here for more information.