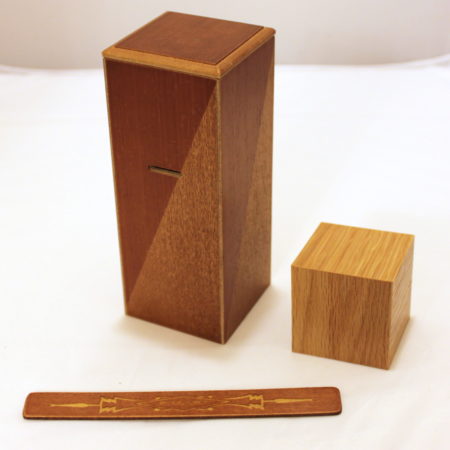 Simply Magical

I love Mikame magic. Like the effects of Alan Warner, Colin Rose, and Magic Wagon to name a few, Mikame designs pieces for the discerning performer. Beautiful, tasteful props, that aren't painted with odd, garish spray painted designs. This is classic magic guaranteed to stand the test of time.
Final Penetration is no exception. From a design stand point, it's outstanding. Simple, elegant, but with a bit of a twist. The stick that the block penetrates has a strange, yet subtle pattern embossed in its surface. It begs for a story to go along with it.
The effect isn't new…at least not in description. But the method, at least to my knowledge, is freshly applied in this rendition.
Final Penetration is well-made, devilish in engineering, and works perfectly.
Use it. Display it. Or both. Either way you won't be disappointed.
Click here for more information.