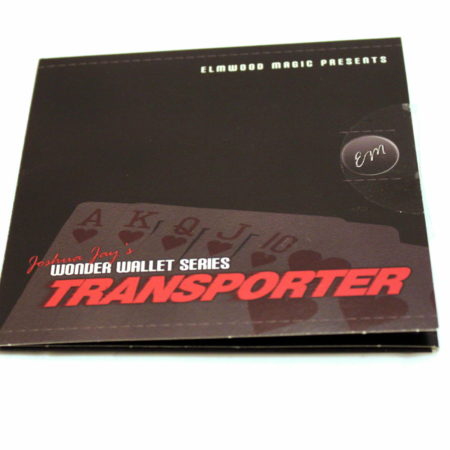 What a Clever Principle and Great Trick!

Wow I was very lucky to get an early release of this amazing new effect from Josh Jay sent to me by that all round great guy Paul "Falling Down" Richards. I'm a big fan of $link(3901,Rob Bromley's Extractor) and this sweet gimmick allows me to perform an amazingly clean signed card to wallet without an expensive gimmicked deck or a trick wallet or any sleights whatsoever. Hello! What are you waiting for …

This is one of those ideas that people are going to love and I'm sure there will be lots of other effects based on this method. As far as I know this is totally new method and it works very smoothly. It really is as easy and good as the video looks.

You will not be disappointed with this beauty.

Highly Recommended!
Click here for more information.