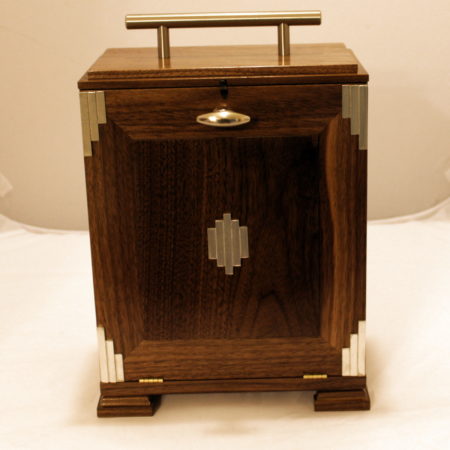 Dave Powell beats Milson Worth!

I've always loved the $link(3988,Milson-Worth Astro Ball) and so I was excited when I saw Dave Powell was introducing his version. As with most of $link(nd=davepowell,Dave's work) it is a beauty to behold. But what makes it even more impressive is if you look at the dimensions from the front it looks like the ball could not easily fit in the glass without tipping the glass. So when the ball ends up inside the glass it looks all the more amazing. This is quite different from the Milson-Worth version with this regard.

There are only fifty of these so make sure you snap yours up whilst you can. I'm hoping that Dave will be producing some other collectible items based on the success of this one. Dave Powell continues to impress me as one of the lesser known wonderful craftsmen out there.

A must for collectors everywhere, and its a great trick too!
Click here for more information.