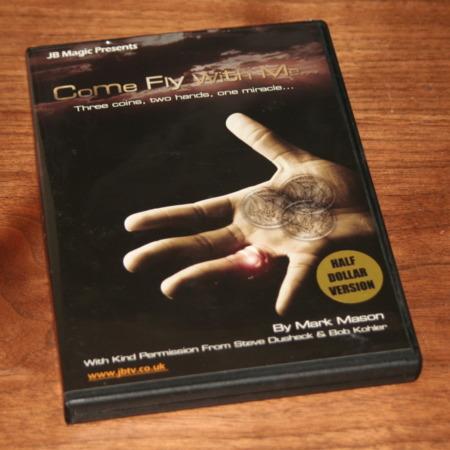 Come Fly With Me ( Morgan Dollar Size)

It is a shame that none of the American dealers are carrying this is Morgan dollars. The good end of it was that I was able to order from Mason direct. After a week the package arrived and I love the entire package. The coins all fantastic and the new gimmick is, to my surprise nice to work with. I like the new moves that Mark has come up with and think his idea on the shell(well actually Steve's) is great. This set lets you perform the original Kohler routine and the new Mason one. You can't go wrong

I think Mark Mason and JB TV are releasing some amazing magic. Check out Solo and Outcased they are amazing.

Thank you Mark for the great service.
Click here for more information.