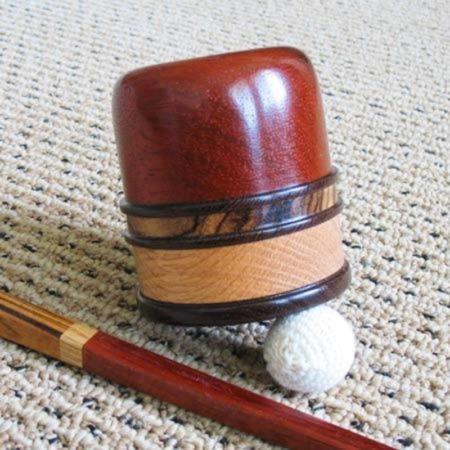 My Favorite Chop Cup!

I have owned this gorgeous chop cup for a long time, but never put it up on Andy's site. I am surprised as it's my favorite chop cup in all my collection. Howard Hale did an incredible job segmenting the various exotic woods that make up this cup. First is a dark red African Padauk that is half of the cup, followed by a narrow band of Zebrawood, and, finally, American Red Oak. Each wood is separated by a total of three beaded bands of Wenge, the last making the lip of the cup. The blend is an incredible display of varying colors and grain patterns.

Howard made an accompanying wand with the same woods in the shape of a large chop stick…very distinctive. Overall, the set is a true beauty to behold and perfect craftsmanship noted throughout. It's too bad he is no longer in the business of making magic…it was great quality magic that will be definitely missed.
Click here for more information.