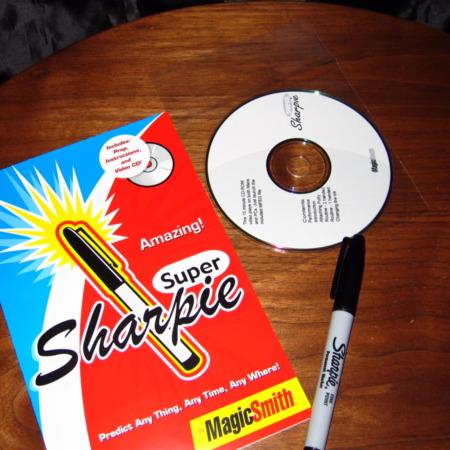 Thumb Writer for People who Hate Thumb Writers!

Ok, so as much as I have seen some incredible routines with Thumb Writers, Nail Writers, Swami gimmicks and all devices for making some incredible predictions right under the noses of the spectator, I have just never been comfortable with them.

This Super Sharpie from Chris Smith really is an amazing device and if you have never felt comfortable with any of the other methods before I feel quite confident that you will with this one.

Chris has blended all the moves into very logical handling using the Sharpie – it is not messy and it is always ready to work. You really can do this under their noses with almost no balls at all.

Thanks Chris!
Click here for more information.