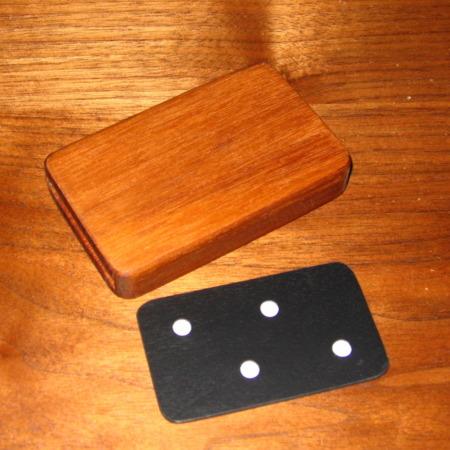 The Perfect Alan Warner Strolling Magic Effect

Although Alan's magic is beautiful and clever, for the most part I would not say it fits well in the category of Strolling or Walk-Around Magic. The props either require a table, have a fairly complicated set-up, or are simply too ornate to put up with the rigours of this type of Magic. Not so with this lovely piece.

I think this is a bit of a Warner Sleeper. The basic routine that Alan supplies works well, reset is a easy and no table is required. However, with a few extra color-changing knife moves you can extend the routine and really have a beautiful miracle on your hands that is always ready and is easy to do.

I would like to thank Doug Gorman for reminding me how great this little gem is and am glad to see it back in the Collection.
Click here for more information.