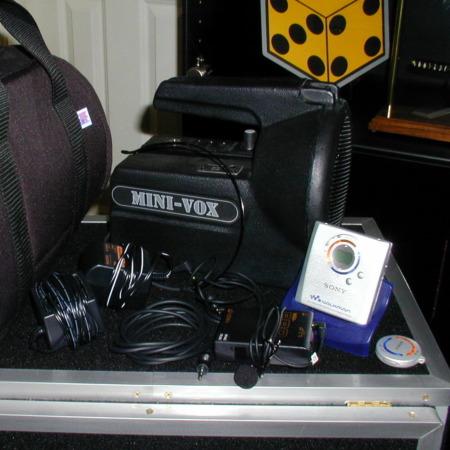 Perfect Audio for the Magician!

I always wanted a portable sound system – even though I rarely need it. This package is beautiful! Wonderful sound in a very small package. You can always take it with you just in case. Play your music too!

Makes you feel like a Vegas performer!
I also added a Mini Disk player that was only available in Japan – it is tiny with a tiny remote control, so that you can now not only have a full PA system you can also play music during your act without once going near the table. A much cheaper alternative to some other units on the market!
Click here for more information.