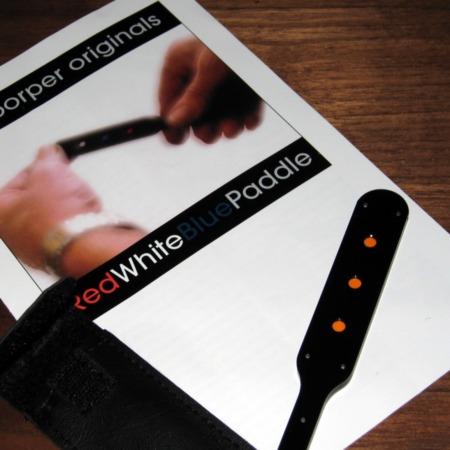 Still My Favorite Paddle Effect!

Over the last 33 years I have performed and handled many, many paddle effects – probably in the 100's. The Red, White, Blue Paddle from Joe Porper is most certainly my favorite.

I find the mechanics to work flawlessly and you are left perfectly clean. In addition, performing the paddle move is easy and you are in the wonderful position where you start clean being able to show for real both sides of the paddle, and you end clean being able to hand the paddle out for examination. Nothing is added or taken away.

If you are familiar with the wonderful Ju Ju Stick routine it is pretty easy to adapt parts of that hiliarous routine to use with this, with cleaner changes and easier moves.

Joe Porper has a lot of paddle effects on the market – some good, some bad – but this one clearly beats them all.

Highly Recommended!
Click here for more information.