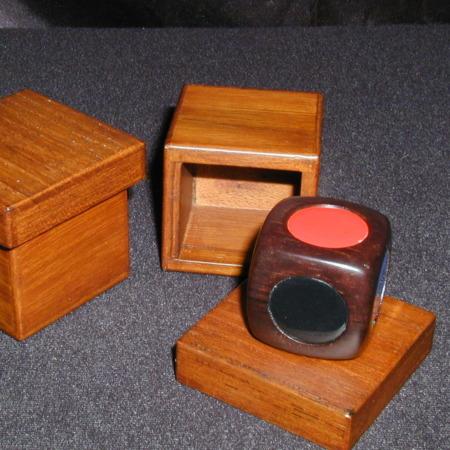 Very nice Color Cube!

Sometimes the old and simple effects are the best. This version of the Color Cube by $link(http://www.vikingmagic.com/cgi-bin/dc.pl?html=full&key=606&tagent=martinsmagic target=_blank,George Robinson) is wonderful. In fact, I've been trying to think of a routine with two of them so that I can justify buying another!

The size of this is bigger than the kids toy version which lends itself to some very real miracles. The box is Asian mahogany with a hand-rubbed finish and even the cube is hand-crafted with inset acrylic spots, so it can be seen quite easily for close-up and parlor work.

Time to revive this old chestnut, with some imagination! If you spend half of the effort and time that George put into making this, I'm sure you'll have a very pleasant experience.
Click here for more information.