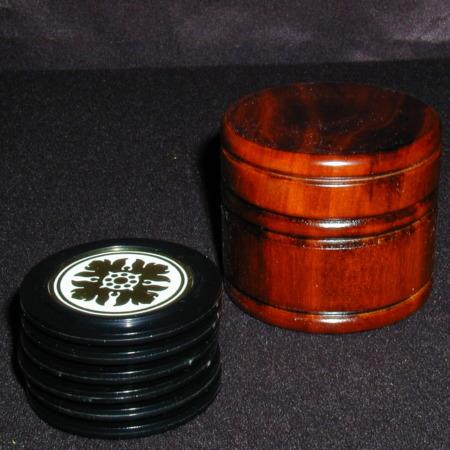 A Quick Addition for Multiple Performances

I love this trick. It comes with two possible outcomes in color selection. (I am trying not to give anything away here.) To be able to have both available to me, I cut a "false bottom" out of black felt. That way, I can store the alternative color chip in the bottom of the box and still have it immediately available if someone says, "Hey, do that one with the chips again." This would make this trick more useful for walk around.
Click here for more information.