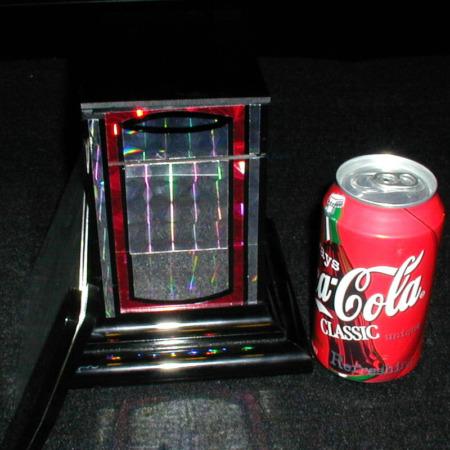 Zig Zag CAn

I remember when I first got this effect…I did it for my parents haha. And when I pulled the middle over they had that puzzled look on their face. My father especially, trying to not seem amused..I knew he was thinkin "how in in the world". And from seeing that look on my dad's face, I wouldn't give this peice up for anything. If you can get your hands on one take it!! It isn't difficult to use, and is a true mystery as the traditional zig zag was meant to be.

Now some 5 years later….when I pull my gal's middle out…I see my dad's face of "how in the world?"

Definatly worth the money.

One of my fav illusionettes.

Click here for more information.