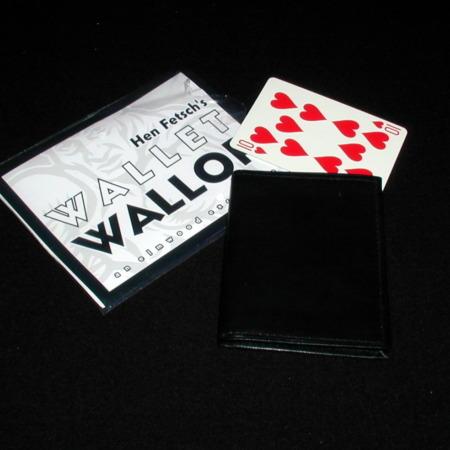 So good you can do it twice!

I must have tried 10 or more card to wallet effects, but this has got to rank as one of the cleanest, easiest, and most stunning of all. On top of that you can repeat it immediately to the same group – and that is where the "Wallop" really kicks in.

When you get this, and you should, don't think like a magician, follow the routine and you will have a huge hit on your hands, that is just so much simpler than any of the other wallet effects you have tried.

Of course there are no sleights whatsoever. A very impressive piece of magic!
Click here for more information.