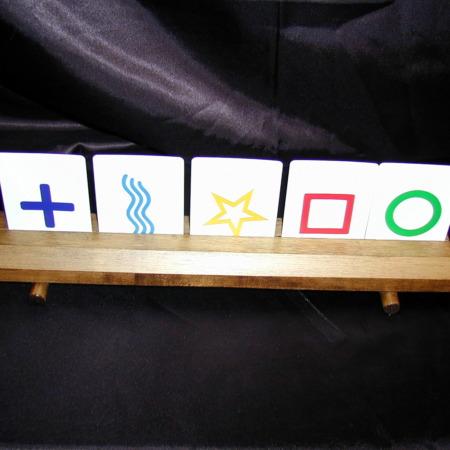 A very clever device that never runs out of batteries!

When I ordered this from Jay Leslie I thought I knew how it worked. But its so much better than I expected.

It allows you to be out of the room and still know who chose which card. A clever principle makes it all possible to do without any magnets or electronics, with a very simple reset.

The stand is well made and this item is surely a keeper, with many uses that will become apparant as you work with it.

Great Job Jay!
Click here for more information.