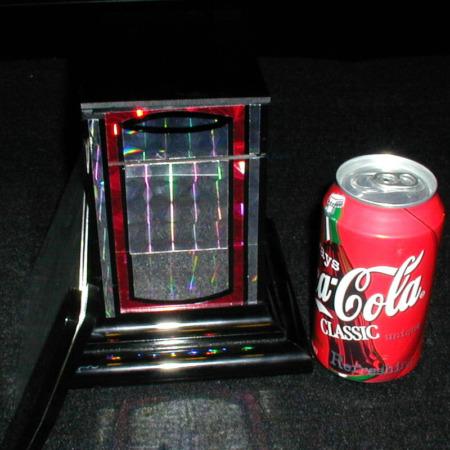 Zig Zag Astonishment

I keep the can inside a clear straight-sided tumbler. After some playing, I open the top, reach inside and lift out the tumbler containing the coke can. This helps secure the can and also keeps me from fumbling or searching for the tumbler when it is time to pour. Oddly enough, on three occassions, small children knew immediately what took place…… adults, Never!
Click here for more information.