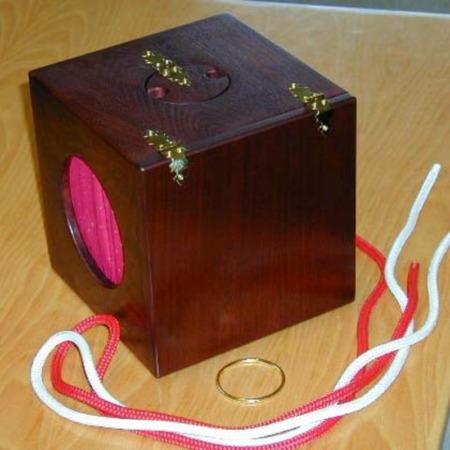 Another great trick from Mr. Dill

I believe Dean has provided the magic community with a great stage and closeup item for what I believe to be fun routine to perform. It is basically a rope trick with 3 of Dean's routines supplied. I am sure as time goes on that more folks will come up with ideas of their own to incorporate their use with the box. It is very well made of quality hardwood and also has a beautiful finish. It is a bit pricey for a rope trick but this one won't sit on the shelf and collect dust like some props do. I think you will have fun with this one.
Click here for more information.