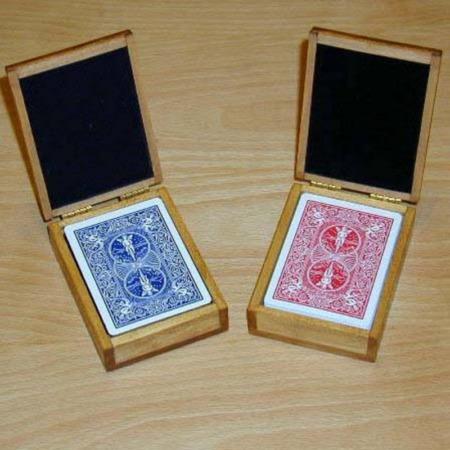 A real surprise and a great fooler!

This is one of my favorite Trickery exclusives! Two boxes are shown, and a spectator chooses one of them (e.g. red). The lid on the blue box is closed. A card is then selected from the red box and shuffled back into the red deck. The deck is then also placed in its wooden box. At the command of the magician the red card is invisibly transferred to the blue deck. When the blue box is opened not only is the red backed card found in there, but the rest of the blue deck has totally vanished. Nicely made.
Click here for more information.