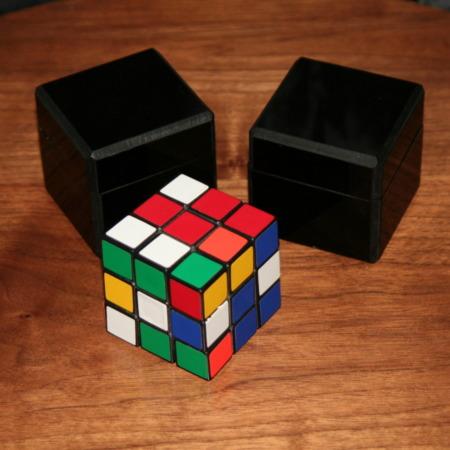 Come Back Magic Hands!

Magic Hands made some really great magic and it is a shame that they are no longer with us. This unique item came out in the early 90's I believe and it really is a great piece. As you would expect from Magic Hands it is made very well. The thick lucite boxes that hold the (real) Rubik's Cubes fit perfectly. I picked it up from magic auction site where all sorts of treasures can be found!

The unit itself comes with a number of routines: it can be used for transpositions of jumbled cubes for perfect cubes, dissappearance and reappearance and other combinations.

The gimmicks are very well made and if you actually learn how to do a Rubik's cube you can add an extra kicker to the end.

Very nice magic!
Click here for more information.