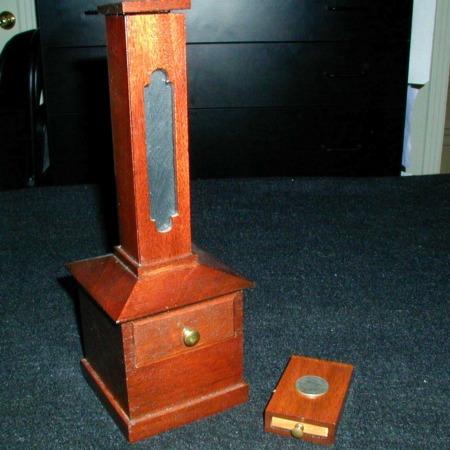 This looks amazing!

Here's one from "Modern Magic" by Professor Hoffmann built with great precision by Douglas-Wayne Illusioneering.

The little box is shown empty and placed on top of the column. Then a coin is borrowed and signed if desired and dropped in the small draw in the base. After the magic pass the coin is slowly seen to rise up the tube through the glass front and audibly appear in the little box on top, which is opened to find the coin in there.

This is very well made, clever and quite amazing to watch.
Click here for more information.