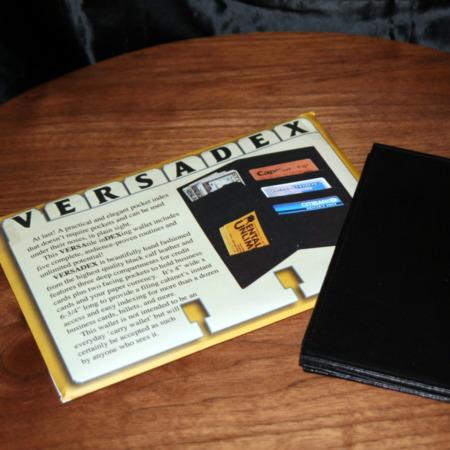 The Best Index Wallet?

Larry Becker + Lee Earle have a wonderful line of unique effects and tools for the mentalist. This particular wallet is one of my favorites. It allows you to basically predict up to 13 different predictions: cards, billets, bills, etc. It has so many possibilities, the mind boggles!

It is easier to use than any other index type wallet I have seen and certainly versatile. With 13 outs you can pretty much do anything.

The only issue with the wallet is the size – it is certainly larger than standard wallets, however this is necsssary for the flexibility of the index system. It does not arouse suspicion when used, but it just is unlikely to become your regular everyday wallet. But they don't advertise it as such either so you should not be expecting that.

Highly Recommended!
Click here for more information.