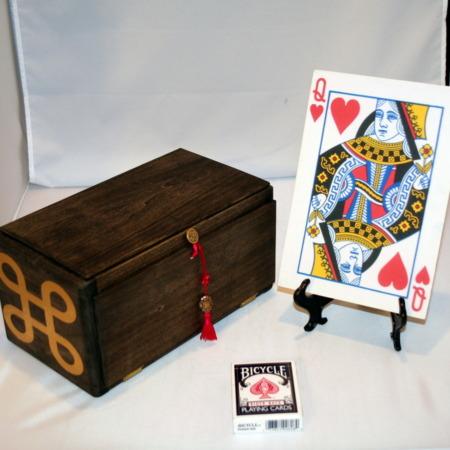 Deceptive! Deceptive! Deceptive!

Finally! A mirror box that is not tacky looking! Though the item is one of our exclusives, my opinion is completely unbiased. Arlen Studios did a fantastic job in the manufacture of this prop. The fact that the gimmick is actually removed in front of the spectators is brilliant! The load chamber can hold other items should you not care to perform the routine that is provided. It's large enough to hold a dove. The gold leafing on the boxes sides brings a classy look to the prop.
Click here for more information.