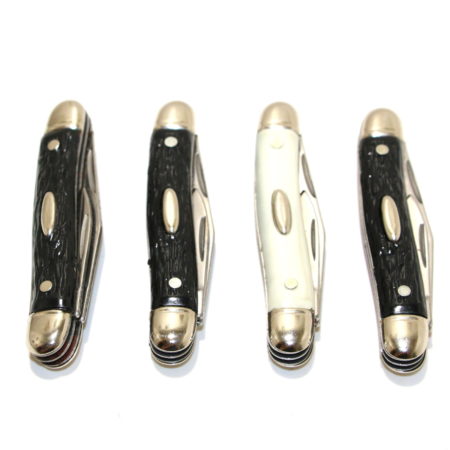 I'm a big fan of Joe Mogar's knives, but it's hard not to fall in love with these beauties from Scotty York and Bill Wells.
These wonderful knives also come with a 34 page booklet detailing: The Scotty York's Original Handling and Presentation of the Color Changing Pocket Knives including a special new handling utilizing the double edge knife case (case not included). And Fred Kaps' Final Color Changing Knife Routine, a never before published routine from Scotty York's private notebooks.
Click here for more information.