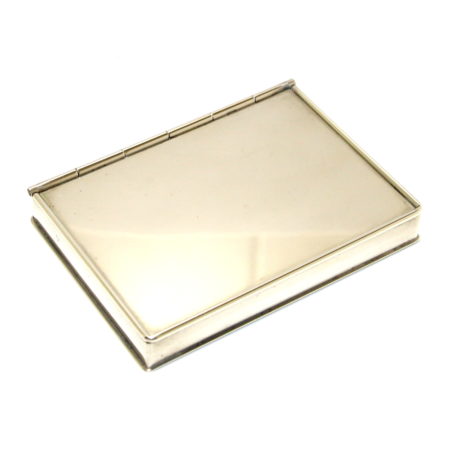 Dear Andy,
I have both thicknesses of this card box. In my case they are made of German silver (nickel silver) which is made up of copper, nickel and zinc. It looks very much like silver but actually doesn't have any silver in it.
They are the nicest card boxes I've ever used, silver or not. I hope this helps.
Click here for more information.