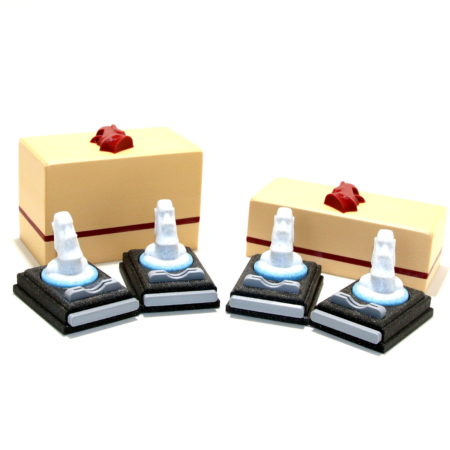 If you think the routine is strong, just wait until you see the method!
Madison Hagler
What's not to love about this extremely clean quadruple prediction with:
unique and intriguing props,
bright colors,
convenient storage boxes,
nothing added or taken away,
and no electronics!
Set In Stone follows a common theme in magic and has some comparisons with Alan Warner's Mini Mental, Per Clausen's Prediction Chips, Thomas Pohle's Witch Boxes, Magic Wagon's Mini Chairs Prediction, and more recently Magic Wagon's Elite Premonition. But none of these items use the same unique and self-working method that Kent has employed with these bad boys.
Even Fabrice Delaure's sophisticated Ten Little Giants, which also features the stone statues from the Easter Islands, leaves something to be desired when you see how cleanly and easily Kent achieves this beautiful piece of mentalism. Remember Set in Stone doesn't just get one prediction correct, but all four in the cleanest of possible ways.
It is great to see that high Quality Magic is alive and well in 2019 at 3D Magic Works.
Click here for more information.