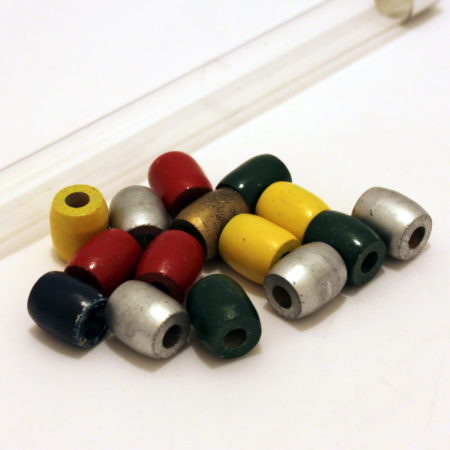 Made by a master craftsman…

This apparatus was made by Alexander Great–the "A" in A&B Magic–circa early 1970's.

Prior to A&B Magic he worked for Abbott's, sold through the old Tannen's, etc. I believe Kenna Thompson wound-up with Alex' remaining inventory.

His products were innovative and made very well with an eye to being used in actual performance as opposed to being set on a shelf.

What sets this particular apparatus apart from others of similar appearance is the quality and design of the MASTER BEAD.

This one is very durable and 100% reliable.


Click here for more information.