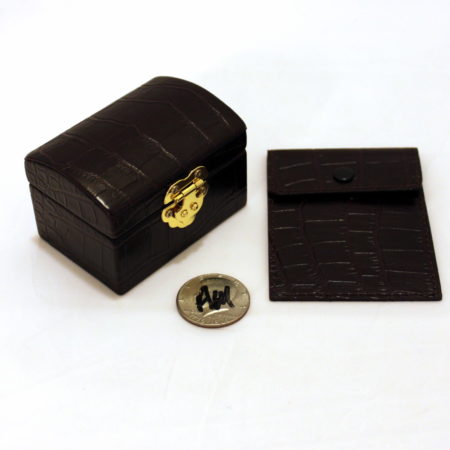 Amazing quality and value!

This is a really beautiful set from Magic Wagon and great value too. The outfit allows you to vanish a signed coin from the little chest and have it appear almost instantly in the coin purse.

Both items can be handled fairly freely by the spectators – with normal handling they won't see anything and should not be suspicious as the props look innocent enough.

These items are perfectly made from Croco embossed animal-friendly synthetic leather. Solid brass plating is used in the hardware and the interior is lined with velvet materials. They look great and for the price it is hard to beat.

Highly Recommended!
Click here for more information.