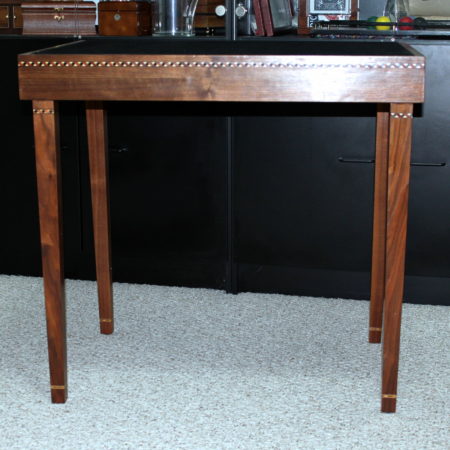 The Most Beautiful Comedy Table Ever!

When $link(nd=hale,Howard Hale) first put this table out in 2001 I received #1 from Stevens Magic after a very long wait. Sadly I sold it back in 2007 never thinking I'd get another one. Well now I have #2 and it is even better than #1. It is a stunning looking table and when you want that huge belly laugh at the end of your multiplying bottles routine, this is the way to go!

Howard Hale made some truly beautiful magic, and this item had to be the pinnacle of his line. It is very sad that he stopped making magic. But I for one am very pleased to have this piece back in my collection.

I don't know how many were made, at least two but probably not many more as I remember I had to wait months for #1.

If you ever see one of these babies for sale buy it!
Click here for more information.