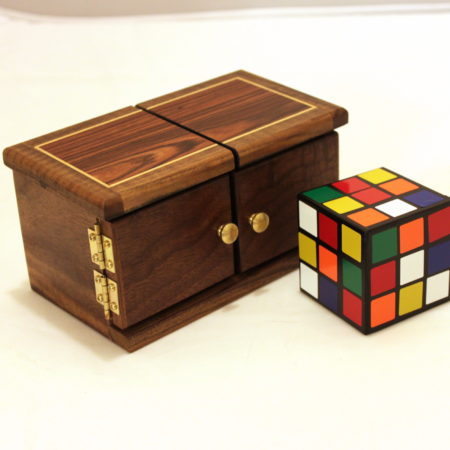 Mel is Back!

It is always a great treat when I get a package from Mel Babcock and this weekend I received two wonderful items from him. The first is what looks like one of his beautiful Die Boxes and it is but with one difference: you start with a mixed up Rubik cube (aren't they all?) and you finish with a completed cube, instead of it vanishing elsewhere.

The idea is from Bob Meigs and Mel has crafted it with his usual impeccable style. During the routine as the cube is tipped back and forth the doors are opened and you see how it has been solved a little more each time.It is a real beauty.

Highly Recommended for Collectors and Performers everywhere – $link(http://www.nwi.net/~magicmel/rubikbox.html target=_blank, go grab one now) before they are all gone!
Click here for more information.