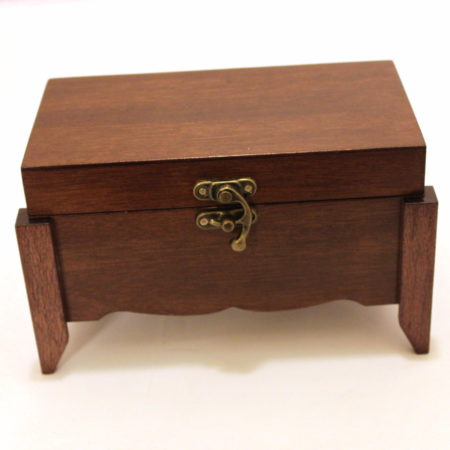 Perfect version of an old Classic

I always liked the old German made $link(1370,Tele-Vision Box). The method is clever but required a little bit of nerve and as my eyesight has deteriorated with age I find it difficult to read the results. Not so with this beauty from Joe Stevens and Indomagic Land. It is a neat electronic device with remote control and you can see the order of the numbers all the way across the room.

The box is very well made and looks very innocent with a kind of old world look. It can be handled briefly by the spectator if so desired and they will not find the secret. I'm not sure if the whole casket needs to be given to them however, but rather just the inner box, which is 100% ungimmicked, and they just return it to the bigger box and close the lid.

If you like surefire electronic miracles that look innocent then this is for you!
Click here for more information.