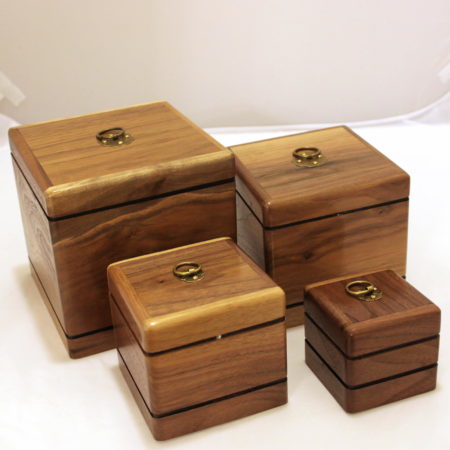 One of Lou's Best!

I don't know why I love Nests of Boxes so much, but I do! And these beautiful ones from $link(nd=gaynor,Joe Stevens and Louis Gaynor) are no exception. They are smaller than the stunning $link(3314,Mel Babcock) ones which makes them a bit more practical, and they have a lovely look and feel.

Made from finest Arkansas Walnut lined with green felt they use strong magnets to lock them rather than keys. I like this feature for two reasons: 1) I won't lose the key and 2) it makes the performance faster without the usual fumbling as you unlock each box. They use the Joe Berg method which is sure fire and doesn't require an assistant. The weight on my set is 3.8 lbs and the Mel Babock ones are 7 lbs heavier! The size for the largest box is 6" square.

I have not seen the original Joe Berg's Professional Wonder Nest of Boxes, but this remake is amazing. Everything I see from Louis Gaynor is amazing quality and he is certainly on par with $link(nd=babcock,Mel Babcock). And we all now how fabulous Mel's work is.

Highly Recommended for Collector's and Performers everywhere.
Click here for more information.