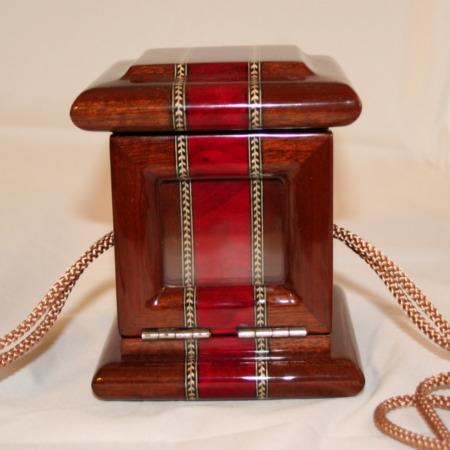 Breathtaking Quality!

Ok so it is clear by now that the Magic Wagon guys are serious about quality props. This is probably the single finest piece of magic woodwork I have ever seen. It is that good! The finish, the lines, the inlay, the velvety lining, the snugness and fine tolerances of the whole unit is just breathtaking!

Everything about this screams high end quality. The effect might be as old as the hills and you grandmother may well guess the method, but to lay people the effect is stunning.

And for Collector's what a huge treat you are in for, you will not be able to find a finer piece of "furniture" to fill your magic den with and each of the pieces in this line are just so much better than amost anything being produced today.

The instructions are clear and everything I have received from this company has been delivered and packaged very well.

Highly Recommended!
Click here for more information.