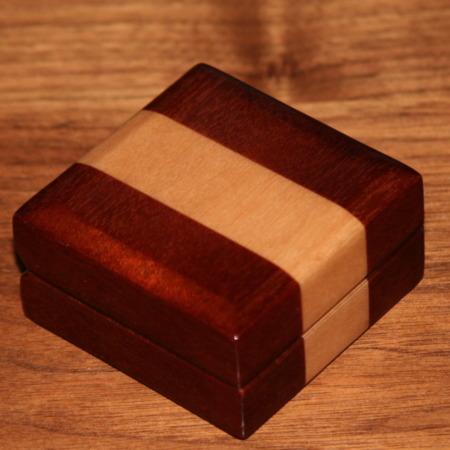 Amazing Quality, Simple and Effective Magic!

So this new line of high quality collectables from the The Magic Wagon is really quite amazing. The quality of the manufacture is as good as anything I have seen from any dealer. In fact unlike most magic manufacturers it would not surprise me if the the craftsmen making these boxes are professional furniture and cabinet makers, as opposed to "guys good with wood."

The new line has a very distinctive look and I think you can expect more great items from these guys in the near future.

This effect uses a simple method but the routine is built up into something quite special. You are able to predict the totals on 2 and 3 ungimmicked and shaken dice, even without touching or even seeing them or the box in the final phases.

The instructions are clear and everything I have received from this company has been delivered and packaged very well.

Highly Recommended!
Click here for more information.