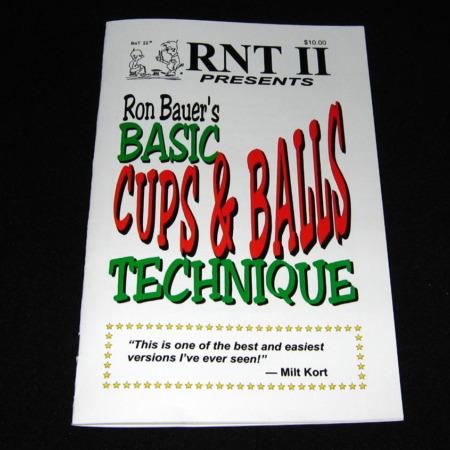 This is the easies and quickest trick to do. AND FUN!

I read thru the patter 3 times, ran thru the handling 3 times…"You know 3 a big deal in magic…" and I was ready for a test showing… just like all of RBPS (Ron Bauer's Private Studies) before putting a trick into a show the Conjurer must carefully study his technique and presentation.
After studying the material I went to the magic meetings & magic shops to demonstrate. I was pleased with the results. Everyone I showed was fooled (Magician and non-magician).

Thanks Ron.
Click here for more information.