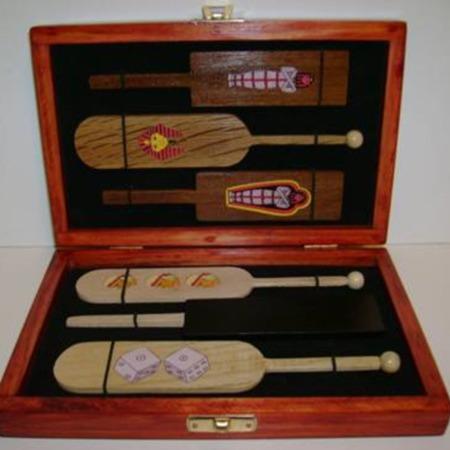 Very Attractive & Quite Creative!

Francois Danis has done it again! This set of paddle effects is very attractive… and the routines are quite creative. The two mummy paddles are based on the old "parrot cages" paddle effect, using two paddles. The "Hercules" paddle and dice paddle combine to make a sort of "hot rod" type routine. The black is a simple chalk paddle. The routines and "patter" that is provided make for very nice stories while sharing the magic. The paddles have a nice feel for them… and are easy to manipulate the paddle move. Upon receiving my Chance Wolf Paddle Craft set (one of my most prized possessions)… I asked Francois to craft me a set of paddles… Francois Danis style. This is the finished product… and I couldn't be more satisfied. He is now making an Oriental Paddle Collection… and I can't wait to get that set.
Click here for more information.