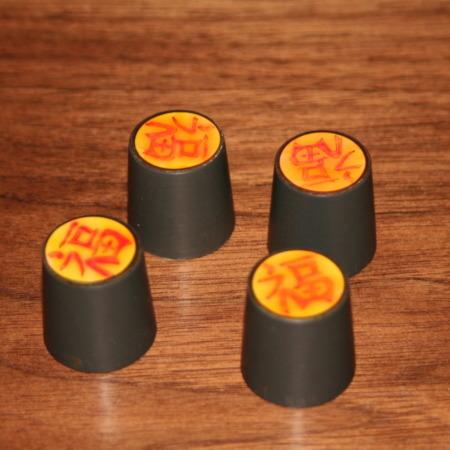 Unusual props for a popular effect

This is quite a collectible, but only because it's an Anverdi. I have always been interested in the matrix assembly effect and these Oriental "stones" are an offbeat set of props to perform this trick. One problem I have with these small stones lies in their handling throughout the effect. A semi-close fist is recommended in the instructions for that special move and that looks suspicious to me. I would prefer a more flat hand approach but it's difficult with these small cylinders. It could be just me but clearly plenty of practice and skill is needed; certainly not an apparatus for beginners. I do like the clever "locking" feature in the main gimmick so the "stones" can be passed out for examination at the end.
Click here for more information.