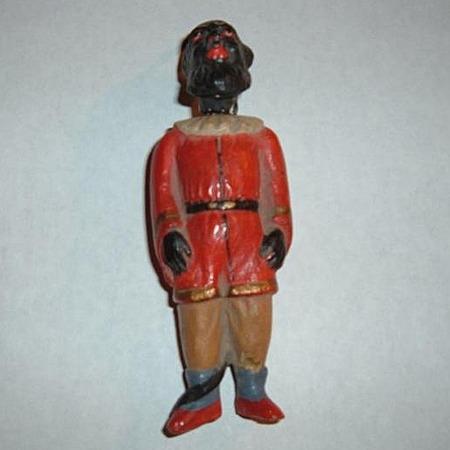 An Oldie but Goodie!

Here's and "Oldie, but a Goodie"!
This is an extremely olde Bonus Genius figure that is in excellent condition.
He vanishes after being placed within the accompanying bag. (His head is visible until the last second before the vanish is completed.)
The method is that described in the classic texts. This little guy has a lot of character!
Click here for more information.