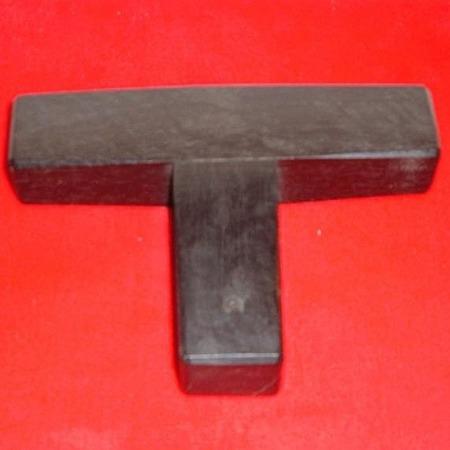 Another Extremely well-made item!

Here's another extremely well-made item of undetermined age/origin acquired by Ed from the Bert Adam's Estate (Boston) in the late 1940's to early 1950's.
It is constructed of a very heavy dark wood that appears to be ebony. The two pieces are tightly held together as one by a firm tongue-in-groove assembly.
In this assembled condition the puzzle cannot be taken apart by the strongest of men (or women!). However, the Magician can separate it into two pieces at will without concealing it from view or adding or taking anything away, no magnets etc. .
After showing the pieces separated, the performer reassembles same and gives the "T" back to the audience participant to examine where they will find no clue as to how the separation was accomplished.
This is a nice heavy piece that "feels good" when you handle it. I wonder who the craftsman was that made this unique item?
Click here for more information.