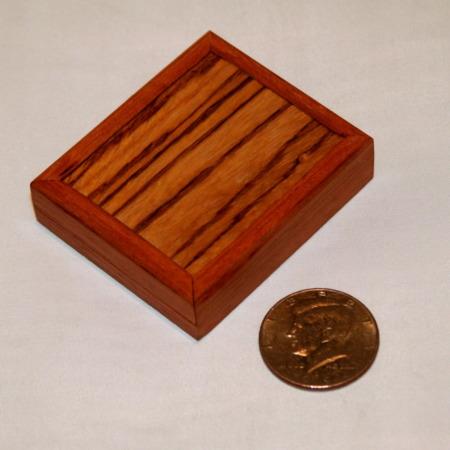 CREATIVE THINKING UPDATES A CLASSIC!

I've just received Craig's latest "Improved" 21st Century Rattle Box and I must confess it is even better than I thought it was going to be!

It's just the right size for vanishing a coin. It doesn't look at all suspicious thanks to the almost square shape and relatively thin bottom (when compared to every other rattle box on the market).

The rattle mechanism locks and releases with ease.

The craftsmanship is superb and the price very reasonable.

All in all I'm anxiously awaiting other creations from Atlantis Magic.
Click here for more information.