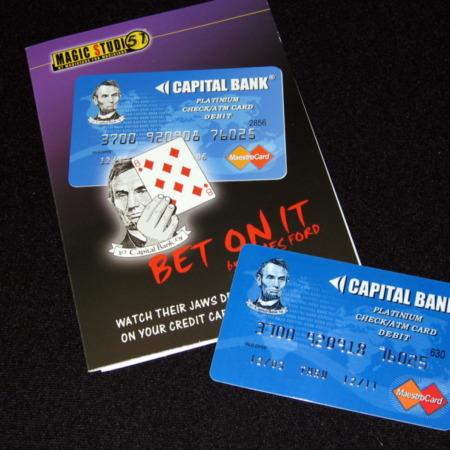 Simple Method but Fun Surprise!

This effect is nothing more than a specially printed Credit Card and a switch but it works great and given our familiarity with plastic money is a wonderful way to reveal a chosen card.

I would use a Himber Wallet to perform the switch as opposed to the method they suggest. To be honest, what could make more sense than to actually have the credit card in a Wallet?
Click here for more information.