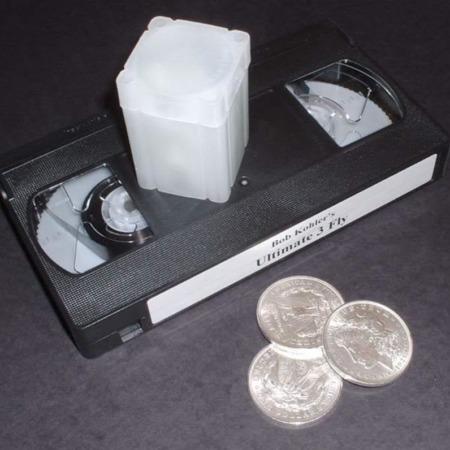 The Closest Thing to REAL Magic!

No effect has created more discussion and drama than U3F. Check the magic forums and you will find that this is true. I am not a coin man and probably never will be, but this single effect stands out as a unique piece of magic. I love it so much that I have two Morgan sets, one for current use and one still with its original seal as a "back-up". I also have a third custom set that I am particularly proud of, using a different coin (see image). Todd Lassen is a master machinist making the best gaff coins, period. I have bought from Todd several Morgan based gaffs, but there is no doubt in my mind that his work on U3F is, in my opinion, his best. The coins are now being done by CNC technology, so I am happy I was able to get my sets when Todd was the craftsman. The workmanship on these coins is simply amazing.

The gaff is so well made and defies detection that the images you are viewing is the complete set, nothing has been removed to "hide" the gimmick. The coin on the right in the two images is the intact gaff coin! The effect is so clean, which led me to the title of this review. The coins can be passed out for examination before and after the routine. Only three coins are clearly visible throughout the routine and the hands shown clearly empty at several points in the routine.

You have to see the expression on people's faces when I do the routine to realize the tremendous impact of this effect. As a matter of fact, I just love practicing this routine in front of the mirror and seeing the magic in the reflection. I would rank this among my favorite items in my collection. Absolutely beautiful magic…as to the controversy on this effect, I believe once you have seen the coins and learned the routine, you will be a convert as I have been. Thanks, Todd for your impeccable work and Bob, for a great routine.

Click here for more information.