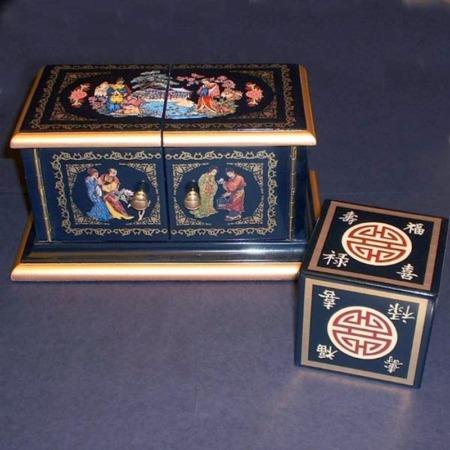 This is why Milson-Worth is so HOT!

This beauty is another version of the famed Milson-Worth Deluxe Oriental Die Box. The one most often seen around in collections is the black/red lacquered "dragon" design. It's nice, but this one gets the stares. I really love this new design from that fertile mind of Lynn Johnson. Then, there is the usual high quality workmanship one expects from Milson-Worth and I don't have to go into details as his past works speak for themselves. The "slide" sound effect is very convincing. The oriental decor on this box is gorgeous, though the flash in the pictures fades them a little. All together this adds to one true masterpiece of a die box and the WOWs just echo.
Click here for more information.